What travelers love about this cruise
Sailing along the vibrant waterways of Ayarwaddy River, with fascinating scenes from Mandalay to Mingun and Sagaing hills at Sunset. Other special tailor-made charter cruises for small Groups and FITs with possibility to observe the endangered Ayarwaddy Dolphins in their preserved upper Ayarwaddy protected area. Offering easy to book daily departure schedule during the cruising season with a minimum of 1 confirmed cabin/passenger. An early visit of Mingun before the tourist flow arrives from Mandalay.
• Unique boats with a boutique feel comfortable guestrooms and private attached bathrooms.
• 4 cabins with Air Condition available on RV Mingun
• All inclusive Food & Drinks during the cruise with local beer, soft drinks, fresh juices, coffee & tea.
• Other imported wine, alcohol, cocktails etc. will be charged upon consumption.
• An exclusive river sandbank barbecue dinner will be served last evening on board
Choose your package & check rates now
Description
Brand New RV Mingun is a traditional Myanmar river boat built in 2016 to comfortably welcome small groups or families for a memorable voyage through the ancient cities near Mandalay. This small charming boat offers exclusive services with a competitive price and an unforgettable sailing experience on Myanmar's famous Ayarwaddy River. RV Mingun's 4 comfortable cabins are spacious and functional with en-suite bathroom. RV Mingun's design is tailored to enjoy the river scenes from the viewing sundeck.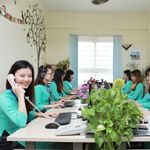 Couldn't find suitable cruise for yourself?
Let us help you!
In a world of too little time and too much choice, we know that you may find it challenging to find a suitable cruise and best offers yourself. Let us to make it easy for you right now!
Help me find a cruise