What travelers love about this cruise
Style: Traditional boutique
Small ship with 16 cabins makes it a cozy and private river hotel for clients.
Run on the Irrawaddy river from Mandalay to Bhamo, one of the most popular routes on this great river
Cultural activities on board: cultural performances, salon for relaxation
All the cabins offer French window which for wonderful river views
Choose your package & check rates now
Description
The Irrawaddy River, one of the greatest rivers in Myanmar, has observed the olden times of this country and even brings it life. Therefore many of must-see highlights are located on its banks, from the city of Pyay where the roots of the Bamar civilization started, to the Royal Capitals of Mandalay, Amarapura and the wonderful city of Bagan with its 3,000 temples and pagodas. There is no better way to stopover all Burma than enjoying a boutique cruise on the Irrawaddy in the comfort of our ships. Let RV Raukan 1947 take to you along the magnificent Irrawaddy River and participate in timeless, truly authentic local life as well as the splendid culture and tradition of Burma.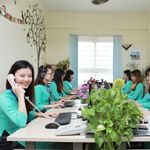 Couldn't find suitable cruise for yourself?
Let us help you!
In a world of too little time and too much choice, we know that you may find it challenging to find a suitable cruise and best offers yourself. Let us to make it easy for you right now!
Help me find a cruise