Heritage Line Anawrahta Cruise
What travelers love about this cruise
The cruise is good for friends, couples, and honeymooners. It is quite suitable for all ages with a wide range of entertaining activities and safety technical figures.
The all-balcony ship

on the Irrawaddy. Each cabin has its own balcony that is equipped with tables and chair outside, which offers private space for guests to enjoy views of Irrawaddy River from the cruise.

The most spacious cabins on board that brings about comfort for every passenger
The state of art & royal styled decoration
Outside pool on Sundeck
Gourmet themed cruises available
From the moment you board, guests are made to feel at home.
We have travelled with Heritage Line twice now. One along the Mekong visiting Vietnam and Cambodia and just recently along the Chindwin River through Mandalay. The staff on board both cruises were fantastic as is the organisation of yours along the way to ensure you see the best of the country. Highly recommend river cruises by these people. Please support as they are fantastic and the boats used first class.
Mr. Gary Cunningham - Australia Read more... Hide
Choose your package & check rates now
Description
The Irrawaddy River in Myanmar is a source of permanence and optimism in the country. Get a taste of what awaits you in this area with our luxury cruise Anawrahta which will surely bring you the most excellent onboard experience. This extraordinary vessel is named after a monk who was renowned for his bravery and insight contemplations. Anawrahta Cruise is the blend of the cleanliness and tranquility of the Buddhist beliefs together with the lavishness of the British Empire. It can be said to be the perfect choice to travel around the mighty Irawaddy River. Resembling a British paddle steamer, Anawrahta is 65 meters in length and featuring 3 roomy decks with 23 well-appointed cabins. Traveling with Anawrahta, tourists will be able to step back in time to an era of long-gone sophistication.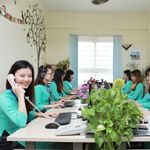 Couldn't find suitable cruise for yourself?
Let us help you!
In a world of too little time and too much choice, we know that you may find it challenging to find a suitable cruise and best offers yourself. Let us to make it easy for you right now!
Help me find a cruise