What travelers love about this cruise
Style: Subtle combination of tradition and modernity
One of the newest ships among cruise ships of Ayravata cruise company
Private balcony in all cabins, floor-to-celling glass doors for magnificent views of Irrawaddy river
Fitness Center with State-of-the-art equipment and also a spa for massages with creams made from healing and fragrant barks
Various cultural activities on board: cooking class, longyi wearing, Thanakha making, cane ball game, classical dance and marionette shows.
Our trip on the boat has been very enjoyable. Thank you again for your recommendation. We are happy to recommend your company to friends and would be happy to use you again.
Mrs. Caroline Dawe - United Kingdom Read more... Hide
Choose your package & check rates now
Description
RV Paukan 2014 is known as the newest and most well-appointed of the Ayravata Cruise Company. This is a great choice for you to carry out the great Irrawaddy River of Myanmar. Experience another world while travelling on board which is elegant and stylish as the age of colonial period. Take the chance to step into the past that is generated with its décor of a stunning art nouveau stairs, old-style furnishings, polished hardwood floors, and traditional light fixtures. RV Paukan 2014 has the Writers' Lounge, the 'Custom House' dining room and even the Spa room and Fitness Center. Enjoy the splendid views of the Irrawaddy River right from the board. This cruise offers a perfect way to see the captivating country in a restful and up-close manner. Join us to discover our golden treasures of Myanmar as well as hidden wonders feature all the classic sights, including former royal capitals, majestic statues and shrines, and ancient monasteries. Sit back and savor Myanmar in all its golden glory as experiencing many centuries goes by.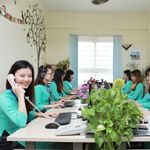 Couldn't find suitable cruise for yourself?
Let us help you!
In a world of too little time and too much choice, we know that you may find it challenging to find a suitable cruise and best offers yourself. Let us to make it easy for you right now!
Help me find a cruise