What travelers love about this cruise
Being a luxury cruise and accommodating a small number of customers with a long list of facilities on board, Orcaella is really suitable for a small group who are interested in a relaxing and pleasure journey.
The decor throughout is comtemporary Burmese style with locally commissioned artworks, traditional furniture and locally woven fabrics. Beautiful woods abound, including a hardwood deck surrounding the pool.
The 25 spacious cabins are all outward facing, offering perfect views of your surroundings. Floor-to-ceiling sliding doors and Juliet balconies help you feel at one with the river.
A number of our Deluxe cabins interconnect making them ideal for families or friends travelling together. All our cabins offer satellite TV, air-conditioning, generous closet space and luxurious lines and pillows, spacious en-suite bathrooms with locally made soaps and an iPod docking station. Complimentary bottled water is replenished daily.
Belmond Orcaella is very charming in appearance with elegant white covering the whole cruise.
Services on board and the way they serve us are considered as perfect, professional, bringing comforts to passengers.
Belmond cruise rates usually include domestic flights.
Belmond Orcaella as well as Belmond Road to Mandalay cruises usually offer big promotions that attract tourists .
Choose your package & check rates now
Description
This is a majestic cruise of excellent Orcaella that will travel through the most dramatic and adventure scenery of Chindwin River and also mighty Ayeyarwady River between Yangon and Bhamo, bringing up to you the most valuable quintessence of Myanmar regarding of culture, tradition, inhabitant, nature and so on. The cruise is setup with outstanding facilities and services, highlighted design, and reasonable itineraries that will definitely meet your demand, and always get willing to dedicate our best as a trusty partner on the way exploring mystical Myanmar.
Belmond Orcaella is an intimate river cruiser that glides along Myanmar's two main rivers, the Chindwin and Ayeyarwady.
From the panoramic windows of your cabin you'll enjoy snapshots of life on the shores of these important waterways.
Leave the ship to experience the country up close. Witness the shimmering temples that dot the landscape and join off the beaten track explorations to remote regions. Wander through hilltop villages, taste freshly prepared street food and hunt for the perfect souvenir in the bustling markets.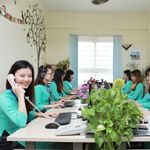 Couldn't find suitable cruise for yourself?
Let us help you!
In a world of too little time and too much choice, we know that you may find it challenging to find a suitable cruise and best offers yourself. Let us to make it easy for you right now!
Help me find a cruise