What travelers love about this cruise
Families, friends, couples and others who are looking for a high qualified overnight trip in Myanmar, especially the ones who ask for comfort and elegance in the designing and arrangement in each cabin.
All suites on board are specious in comparison to other luxury cruises, from 27 - 75 m2.
The only all-balcony ship on the Irrawaddy. Each cabin has its own balcony that is equipped with tables and chair outside, which brings about a private space for guests to enjoy views of Irrawaddy River from the cruise.
On the sundeck, there are outside pool, bars. Guests could enjoy the River views from there.
Beside activities on land, there are various activities on board such as cooking class, meditation in the morning, cultural shows....
S

ails every full day of each itinerary

Largest entry level suites on the river
Beautiful boat, fabulous food, superb crew and excellent tour guides. Plenty to see and do, with time to relax as we sailed. Each day another village to explore - ceramics, potteries, gold leaf, temples and stupas.
Ms. Serena Barzaghi - Italy Read more... Hide
Choose your package & check rates now
Room Types
Max
Rates

Suite

Room with balcony

2 Rooms
River view
Double/twin
27 m²
Main deck

Check rates

More info »

Deluxe Suite - Main deck

Room with balcony

Connecting room

4 Rooms
River view
Double/twin
27 m²
Main deck

Check rates

More info »

Deluxe Suite - Upper deck

Room with balcony

10 Rooms
River view
Double/twin
28 m²
Upper deck

Check rates

More info »

Luxury Suite

Room with balcony

4 Rooms
River view
Double
31 m²
Upper deck

Check rates

More info »

Owners' Suite

Room with balcony

Connecting room

1 Rooms
River view
Double
75 m²
Upper deck

Check rates

More info »
Description
December 2014 will mark the appearance of the Sanctuary Ananda for the first time on Myanmar waterway. Being a favored construction of the two local brothers, the ship is made of traditional materials, shaped a style of a specific high-qualified ship. Presenting as a luxurious-all-suite ship, Sanctuary Ananda shares its 20 spacious suites on three decks, the Aloungpayah suite, a sundeck with an outdoor pool and the Kansi panorama lounge.
The most worth-longing-for part of the ship is its cheerful itinerary, travelling along the imposing Ayeryarwady River, through favorite cities including Yangon, Bagan and Mandalay with many other highlight attractions of Myanmar, to come and to enjoy the sacred temples, pagodas, palaces and monasteries. Apart from that, we promise to guide you to every corner of Myanmar – through jungles, long-lost villages, and ancient towns in remote areas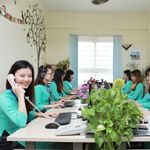 Couldn't find suitable cruise for yourself?
Let us help you!
In a world of too little time and too much choice, we know that you may find it challenging to find a suitable cruise and best offers yourself. Let us to make it easy for you right now!
Help me find a cruise