What travelers love about this cruise
Strand is a latest cruise, which is equipped with modern furniture
The Upper Deck is the heart of the cruise. Where landscapes can be enjoyed while indulging yourself in relaxing activities.
Spend your days swimming in our custom made swimming pool or relaxing on our cozy sun chairs.
There are wellness and spa area and service available on board
Space in cabins are bright and decorated elegantly
Balcony in all suite on board
We spent 3 nights on Strand cruise from Mandalay to Bagan. Services are really good, staffs are friendly and helpful. The most highlight in our trip is definitely ballooning flight over Bagan. That will be the moment I never forget in my life.
Thank you Rosie for your great assistance.
Mr. Denis Geiger - Germany Read more... Hide
Choose your package & check rates now
Description
The Stand Hotel was long ago popular among other hotels, which was told to be the most first-class and splendid hostel of Suez and fostered by royalty, notability and wealthy magnates. The event of 1988 of changing its owner and huge restoration made a turn for this Stand Hotel to be way more reputable like it is today.
The year of 1993 marked an imposing back in operation of the hotel that worked as an all-suited, luxury hotel. And with its excellent performance, the Strand Hotel has just had its name stand strong on the list of world's top hotels in general, and on Yangon City Heritage List in particular.
In the coming years, the Stand Hotel is announcing its brand-new Strand Cruise which is well designed in traditionally glorious style and one-of-a-kind features. The cruise is promisingly bringing about the most pleasant comfort, satisfying professional manner, out-standing services, and priceless enjoyable atmosphere to serve you all the way, in every journey. The cruise is well-equipped with cutting-edged facilities and technologies to treasure your most important events in life, including international-standard air conditioner and satellite wireless network within the ship.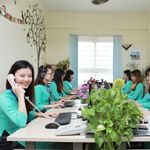 Couldn't find suitable cruise for yourself?
Let us help you!
In a world of too little time and too much choice, we know that you may find it challenging to find a suitable cruise and best offers yourself. Let us to make it easy for you right now!
Help me find a cruise