Irrawaddy Princess II Cruise
What travelers love about this cruise
Friendly and enthusiatic crew staff
Cozy and comfortable cabin
Reasonable price which is budget-friendly to almost all travelers
Interesting itinerary under the escort of experience tour guide
Irrawaddy Princess II River Cruise is a traditional Myanmar riverboat traveling along the Irrawaddy River. Built in 1998 and It is measure 134' x 34' x 6'6'' moulded depth with three decks. Board the Irrawaddy Princess on any of her weekly cruise between Mandalay and Bagan and enjoy the greatest travel experiences on the legendary river "The Irrawaddy".
Irrawaddy Princess River Cruise - Myanmar Read more... Hide
Choose your package & check rates now
Description
Irrawaddy Princess II River Cruise is a traditional Myanmar riverboat traveling along the Irrawaddy River. Built in 1998 and It is measure 134' x 34' x 6'6'' moulded depth with three decks. Board the Irrawaddy Princess on any of her weekly cruise between Mandalay and Bagan and enjoy the greatest travel experiences on the legendary river "The Irrawaddy".
Passengers: 40
Cabins: 20 With Private Bathroom and shower
- 2 Suite (Sun Deck): 30 SQ.MT / 320 SQ.FT
- Upper Deck : 10 Superior (Twins) * 19 SQ MT / 205 SQ FT & 18 SQ MT / 200 SQ FT
- Main Deck: 8 Standard (Twins) * 20 SQ MT / 215 SQ FT & 18 SQ MT / 200 SQ FT
Lounge & Bar on the Sundeck/ Solarium (Capacity: 16 Seats)
Crew: 22

Length: 131 Feet 5 inches (40) Meter
Beam: 34 Feet 10 inches (10.62) Meter
Design Draft: 3 Feet 6 inches (1) Meter
Deck: 3
Diesel Engine: 2x 178 HP, Mitsubishi 8 DC 9, 178 HP Mitsubishi 6 D 22
Design Speed: 10 Knots
Max Upriver Speed: 6 Nautical Miles Per Hour (Dry Season)
Max Downriver Speed: 10 Nautical Miles Per Hour (Dry Season)
Navigation: Navigation Lights, Ship Horn
Communication: CDMA Phone, VHF Radio
Generators: 2×45 Kva + 2×20 Kva for emergency
Fire Protections: Fire Extinguishers, Fire Hose Cabinets, Fire Hydrant, Fire Pump
Safety: Life Jackets, Life Raft, Life Boat
Cozy and decent cabins
Irrawaddy Princess II has a total of 20 cabins, all attach with their own bathroom with hot and cold shower. "Irrawaddy Princess II" provides for your cruising pleasure with fully air-conditioned comfortable rooms with all standard facilities including mini bar, bed linen and towels and as well as dining service.
Cuisine: Highly pleasant to the taste
Delicious local, Chinese cuisine and western dishes are prepared by our experience chef and many kinds of drinks, tropical fruit cocktails are available at Sundeck bar.
Promising friendly service brings you unforgettable moments
Irrawaddy Princess II's attentive staff guarantee to meet your requirements of a memorable journeys in Burma. This cruise is promisingly your home away from home.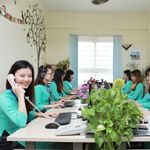 Couldn't find suitable cruise for yourself?
Let us help you!
In a world of too little time and too much choice, we know that you may find it challenging to find a suitable cruise and best offers yourself. Let us to make it easy for you right now!
Help me find a cruise