What travelers love about this cruise
You'll also get intimate glimpses of traditional rural life played out along the riverbank, plus the occasional glimpse of a saffron-clad monk. Enjoy your voyage aboard the Makara Queen Cruise and unwind in one of our 22 luxurious rooms. Every room on the Makara Queen Cruise has a private balcony and floor-to ceiling windows, perfect for taking in the scenery of the magnificent Ayeyarwady River.
MJ Team - Myanmar Read more... Hide
Choose your package & check rates now
Room Types
Max
Rates

Deluxe

Room with balcony

22 Rooms
River view
Double/twin
26 m²
Main deck & Upper deck

Check rates

More info »

Suite

Room with balcony

2 Rooms
River view
Double
32 m²
Upper deck

Check rates

More info »
Description
We invite you to embark on a journey and discover the origins of Myanmar culture and its charming traditions aboard the Makara Queen. The Makara Queen provides a series of portraits of local scenery, including dense jungle-clad riverbanks, grand gorges and endless rice paddies. You'll also get intimate glimpses of traditional rural life played out along the riverbank, plus the occasional glimpse of a saffron-clad monk. Enjoy your voyage aboard the Makara and unwind in one of our 22 luxurious rooms. Every room on the Makara has a private balcony and floor-to ceiling windows, perfect for taking in the scenery of the magnificent Ayeyarwady River. The stretch between Mandalay and Bagan is rich in cultural and historical treasures, including several former royal capitals. The destinations we visit on our journey provide a deeper understanding of this fascinating country.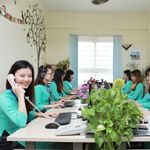 Couldn't find suitable cruise for yourself?
Let us help you!
In a world of too little time and too much choice, we know that you may find it challenging to find a suitable cruise and best offers yourself. Let us to make it easy for you right now!
Help me find a cruise