What travelers love about this cruise
Style: Traditional boutique, family-friendly cruise
Creative design: 360-degree promenade decks with panoramic views
One of the most experienced cruise lines in Burma
Highlights: Amazing and meaningful excursions including remote, hard-to-reach destinations; on board activities of cultural richness with theme dinners, cultural performances, educational talks and cooking classes; complimentary (most) beverages, local beer, spirits
The most friendly cruise for family (flexible policy for children)
The atmosphere on board is very friendly and informal, more like a party on a private yacht than a cruise ship.
Nearly everything is included in the price and there are no hidden extras for excursions.
Even your drinks is included in the price of your tickets.
There is an incredibly high level of personal service and care aboard, with a crew passenger ratio of 1:2.
From the moment you board, guests are made to feel at home.
Special offers: welcome flower arrangement and welcome gift, evening canapés
Exquisite care: Shoe cleaning, cold towel service after excursions
Pandaw cruise, hotels and flights booked in Myanmar with reasonable costs and very goid service. All queries answered quickly and nothing too much trouble. Would use this company again.
Ms. Vera Lente - Australia Read more... Hide
Choose your package & check rates now
Description
Take the opportunity of exploring on three great South-East Asian rivers: Burma, Irrawaddy and Chindwin Rivers on our splendid Pandaw expeditions through a range of prosperous and warmly lands. Pandaw expeditions contains 9 cruises in total:
RV Indochina Pandaw (2009) in Vietnam with 30 cabins.
RV Kalay Pandaw (2013) in Mandalay with 5 cabins.
RV Katha Pandaw (2012) in Saigon with 16 cabins.
RV Orient Pandaw - Build 2008 in Saigon with 28 cabins.
RV Pandaw II (2001) in Yangon with 24 cabins.
RV Kindat Pandaw (2014) in Yangon with 20 cabins.
RV Kalaw Pandaw (2014) in Yangon with 18 cabins.
RV Kha Byoo Pandaw (2016) in Yangoon with 9 cabins.
RV Zawgyi Pandaw (2008) in Yangon with 10 cabins.
They all can satisfy any guests' demand and bring you to pass through mountains, forests, jungles and plains as well as admire these three great river valleys and deeply kind-hearted Burmese people. Pandaw Cruise includes an inspiring mixture of history, art and culture at the same time as exploring modern day life. Furthermore, on a Pandaw, you will be able to break deep into the luxurious interiors as well as explore a pristine eco environment out-of-the-way of anything other than a river boat.
Have a good time on our Pandaw Cruises, you can enjoy to the fullest of the excellent voyage with your partners, friends or family members. The exclusive Pandaw River expedition concept can offer you the largest mainland South-East Asian country with the greatest variety of sceneries from Himalayan peaks to tropical beaches.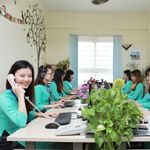 Couldn't find suitable cruise for yourself?
Let us help you!
In a world of too little time and too much choice, we know that you may find it challenging to find a suitable cruise and best offers yourself. Let us to make it easy for you right now!
Help me find a cruise